In the cleaning industry, being green is more than providing eco-friendly chemistry. Buckeye's Eco® Proportioning Program is committed to providing the most innovative, high performance and cost-effective products, packaging, and proportioning systems to promote human health and safety.
Green Seal Certified Products
Several Eco products are Green Seal® certified. One of the first ecolabeling nonprofits, Green Seal has pioneered the movement, setting high standards for human health, reduced environmental impact, and excellent performance. Green Seal has certified thousands of products in the hopes of producing a greener, healthier world.
Eco Green Seal certified products exemplify our commitment to manufacturing safer products for the worker and environment. In fact, Eco Green Seal certified products not only outperform other green cleaners, they outperform other conventional chemistries.
Packaging
Eco products are packaged with reliable and recyclable materials to ensure worker and environmental safety.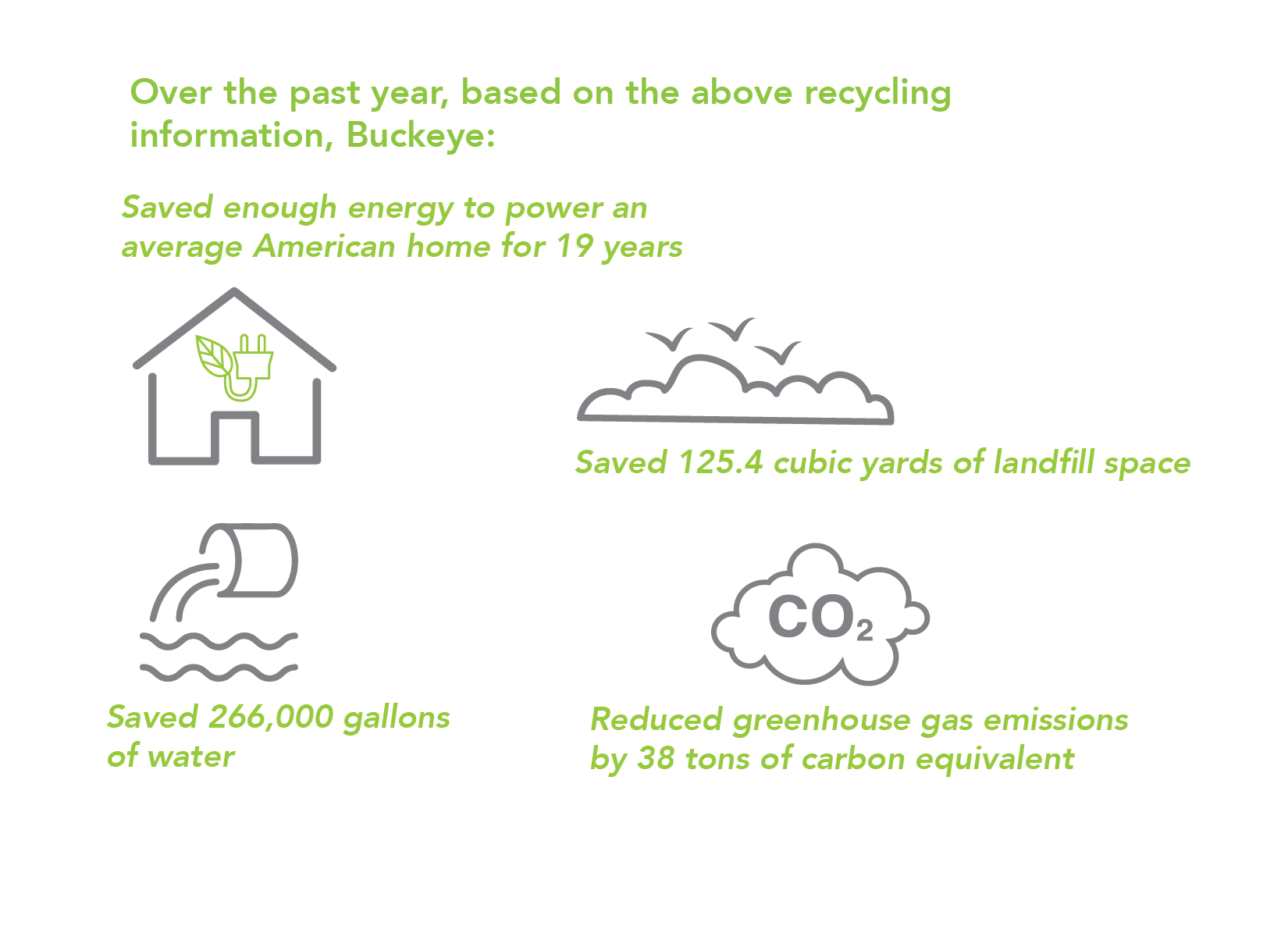 Eco 1.25 L Bags
Hermetically sealed to ensure no contamination.
Flexible to eliminate product waste, delivering a 99% evacuation rate.
Manufactured with 83% less plastic than rigid containers.
New metering plug in every bag ensures no tip clogging and highly accurate dilution.
Spill proof to prevent contact with concentrated product.
Compact size for easy transport and storage.
Eco Outer Box and Inner Carton Packaging
Eco outer box packaging is recyclable, double wall corrugated and made from 41% recycled material. Eco inner carton packaging is made from 100% recycled paperboard and 35% post-consumer material.
Eco Proportioning System
Eco proportioning systems were designed with employee safety in mind. They automatically dilute products, eliminating direct contact with concentrated products and ensuring products are diluted according to manufacturer specifications. The concentrated products diluted by Eco proportioning systems require less packaging and weigh less, eliminating additional freight/fuel charges required to ship.
The Eco Pro, Eco Element, and Eco Edge proportioning systems are user friendly. All proportioning systems are color and number coded to correspond with product packaging, making it safe and easy for employees to operate the system.
To find out more about the Eco Proportioning Program's commitment to sustainability, contact your local Buckeye representative.