Sales Management Program
Since 1844 we are a nationally branded manufacturer and distributor specializing in hard floor care, gym floor care, hand hygiene, and cleaning products. Buckeye has approximately 230 independent dealers throughout the United States, Canada, and the United Kingdom. Additionally, Buckeye has company-owned distribution centers: Buckeye Cleaning Centers. These company-owned distribution centers are where college graduates begin their career in Buckeye's Sales Management Program.
Non-Sales Positions
Buckeye is seeking team-oriented, enthusiastic people to join the Buckeye family. Challenges are necessary for the growth of an individual and a company and, at Buckeye, you won't be tackling them alone. You will find yourself surrounded by talented teams that are eager to help. We are motivated to be competitive in an ever changing and growing industry. Get ready to start an exciting career with endless opportunities when you join the Buckeye family. Come grow with us!
Benefits
Buckeye provides a full benefits program depending on your position including:
Health Insurance
Medical, Dental, and Prescription
401(k) Retirement Savings Plan
Long-Term Disability Insurance
Paid Vacation and Holidays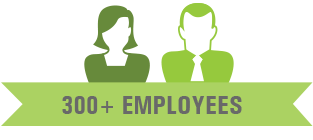 Our departments are made up of individuals who are passionate about what they do and will help you grow to your full potential.
Buckeye International, Inc. offers various opportunities for advancement within our company. We have positions including sales, marketing, research, safety and regulatory, human resources, purchasing, accounting, and customer service. Buckeye International, Inc. is an Equal Opportunity Employer.