Now more than ever, it's important to keep your facilities cleaner and safer for guests and employees with the proper programs and procedures. As facilities reopen during the COVID-19 pandemic, Buckeye can help protect visitors and employees.
Level 1: Hand Hygiene
Protect yourself with the Symmetry® Hand Hygiene Program.
Because the CDC states that handwashing is one of the best ways you can help reduce the spread of germs, implementing a hand hygiene program is an important step in protecting your facility and the people who visit.
The Symmetry Hand Hygiene Program provides tools that promote education, awareness, and motivation to practice hand hygiene. Symmetry understands the importance of hand hygiene acceptance and manufactures products that people want to use in a reliable dispensing system. Symmetry hand washes and hand sanitizers are gentle on hands and leave no sticky residue behind.
The FDA is addressing potential safety concerns related to products that are not in line with its policy standards and others being marketed with unproven COVID-19 related claims. The FDA cautions consumers to be vigilant of products sold with misleading, unproven claims. Symmetry is committed to supplying superior hand sanitizers manufactured in an FDA registered and ISO certified facility. Our products contain only FDA compliant ethanol and perform to the highest standards.
Level 2: Cleaning and Disinfecting
Frequently protect your facility with the Eco® Proportioning Program.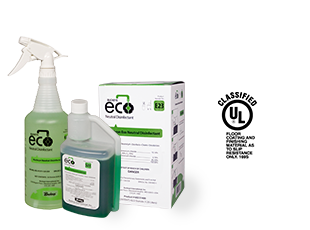 The CDC recommends cleaning and disinfecting frequently touched objects and surfaces following product label directions and proper dwell times. Buckeye's Eco Proportioning Program is fully integrated with effective, hermetically sealed products, including EPA emerging pathogen disinfectants for any application.
Eco Disinfectants Buckeye Eco One-Step Disinfectant/Deodorizer/Cleaner E22 Buckeye Eco Neutral Disinfectant E23 S23
Manufactured with proprietary technology, the Buckeye Eco proportioning system's innovative design and Eco super concentrated products produce maximum efficiency.
Level 3: Microban® Antimicrobial Product Protection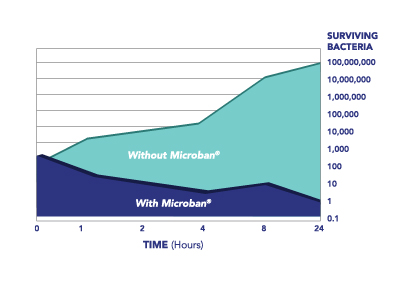 Continually protect your facility with Clarion® 25 Microban Antimicrobial Floor Finish and Arena® 300 Microban Antimicrobial Wood Floor Coating.
Microban technology is built-in to these products during the manufacturing process. When microbes come in contact with the product surface, Microban technology penetrates the cell wall of the microorganism and disrupts the cell, making the microorganism unable to grow and reproduce. Microban technology works 24/7 and is EPA registered.
Buckeye provides customized social distancing signage for entrances, floors, walls, carts, and registers as well as training for all products and programs to ensure proper procedures are in place to keep facilities clean and ready for visitors.
Contact your local Buckeye representative for more information about Buckeye's maintenance programs.