On Dec 27, 2020, the COVID-19 Relief Package was signed into law, providing additional financial assistance to K-12 schools. This funding can be used towards cleaning supplies and programs, staff training, and other resources needed to address coronavirus in schools.
The new relief package allows for a broad range of uses and specifically mentions:
Providing resources for principles to address coronavirus in their schools
Training staff on the best ways to sanitize and schools and proper use of personal protective equipment
Purchasing PPE and the supplies needed to clean and disinfect schools
Find more information on the COVID-19 relief package here.
How Can Buckeye Help?
Buckeye's maintenance programs provide door to floor protection for schools. Buckeye's 4 levels of protection include hand hygiene, cleaning and disinfecting, antimicrobial floor protection, and custodial training that follows CDC recommendations.
Level 1: Symmetry® Hand Hygiene Program
The CDC states that hand washing is one of the best ways to help reduce the spread of germs. The Symmetry Hand Hygiene Program provides tools that promote education, awareness, and motivation to practice hand hygiene.
Level 2: Eco® Proportioning Program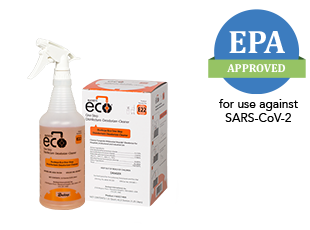 The US Environmental Protection Agency (EPA) has approved several Buckeye products for use against SARS-Related Coronavirus 2 (SARS-CoV-2) [cause of COVID-19], including Buckeye Eco One-Step Disinfectant-Deodorizer-Cleaner E22.
Following CDC guidelines and label directions, clean and disinfect frequently touched objects with the help of the Eco Proportioning Program. Buckeye's Eco Proportioning Program is fully integrated with effective, hermetically sealed products for any applications.
Level 3: Clarion® 25 Microban® Antimicrobial Floor Finish
Continually protect your facility with Clarion 25 Microban Antimicrobial Floor Finish and Arena® 300 Microban Antimicrobial Wood Floor Coating. While not a substitute for normal cleaning practices, Microban protection continuously fights the growth of microbes, and makes floors easier to clean - keeping them cleaner, longer at no additional cost to you.
Level 4: Honors® Custodial Training Program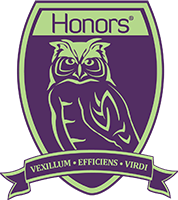 The Buckeye Honors Program is a complete custodial program for schools and universities that presents the products, procedures, and training needed to meet a school or university's highest standards. Honors features videos and tests on enhanced disinfecting and proper hand hygiene procedures during COVID-19.
For more information about all of Buckeye's cleaning programs and how Buckeye can help your school combat COVID-19, contact your local Buckeye representative.