In 2018, Buckeye's Clarion® 25 floor finish became the first floor finish to utilize Microban® antimicrobial product protection to help inhibit the growth of bacteria. Buckeye has now added Microban antimicrobial product protection to Arena® 300 Microban Antimicrobial Wood Floor Coating.
Arena 300 is a 100% urethane, water-based OMU (oil-modified urethane) wood floor coating with exceptional durability and shine. Its mild scent, superior film hardness, quick dry time, and scuff and scratch resistance make it easy to use and the preferred choice for wood floors.
As schools prepare to reopen in the midst of the COVID-19 pandemic, keeping school facilities clean is more important than ever. With the addition of Microban technology, Arena 300 will keep wood floors looking their best and keep them cleaner, longer at no additional cost. Microban antimicrobial product protection helps inhibit the growth of bacteria, providing continuous protection for the useful lifetime of Arena 300. When microbes come in contact with the product surface, Microban protection penetrates the cell wall of the microorganism and disrupts the cell, making the organism unable to grow or reproduce.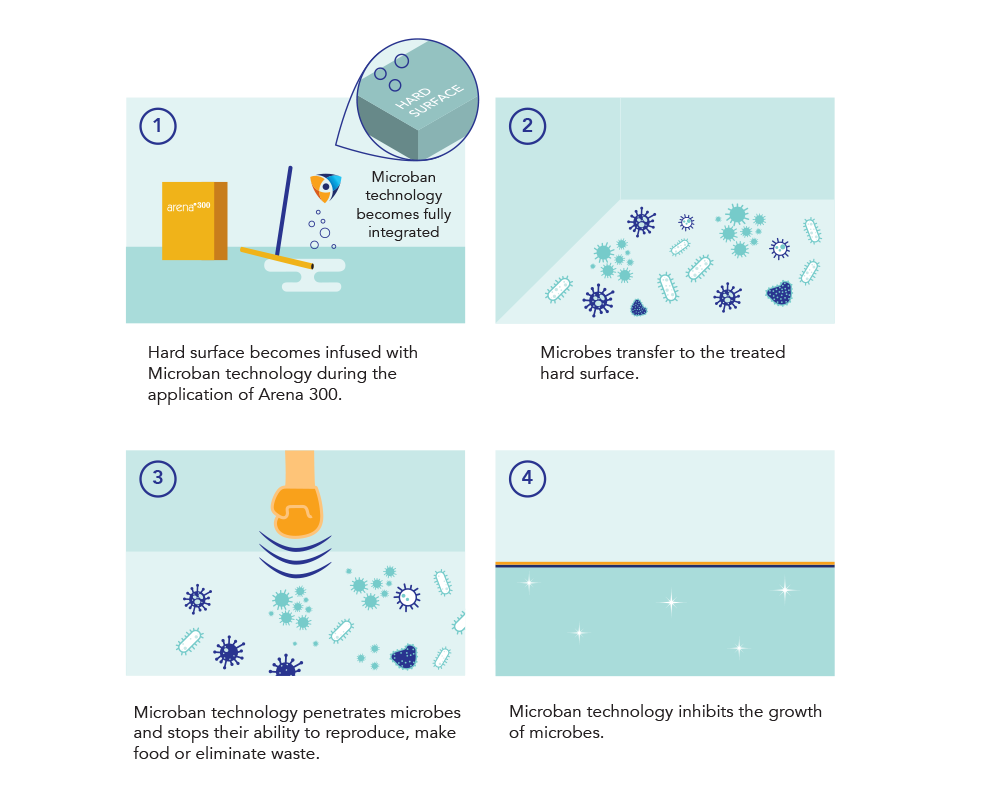 Part of the Reflections Wood Floor Care Program, Arena 300 can deliver years of beauty, performance, safety, and durability. The complete Reflections program includes wood floor maintenance products and training coating and maintaining wood floors. For more information about Arena 300 or the Reflections Wood Floor Program, contact your local Buckeye representative.