CDC data shows that more than 9,100 positive flu tests have been recorded over the first three weeks of the flu season. This is the highest number of positive tests that have been recorded early in a season since the 2009-10 season.
To prevent the flu, the CDC recommends getting the yearly flu vaccine. You can also take a number of everyday preventative actions including avoiding close contact with those who are sick, covering your coughs and sneezes, cleaning and disinfecting surfaces, and washing your hands often.
It's important for schools, hospitals, and retail facilities to take steps to protect students, patients, and employees from the flu and other diseases that spread during this time of year. One of the first lines of defense is hand hygiene. Ensure people in your facility have access to effective, gentle hand hygiene products that are proven to reduce common disease-causing bacteria.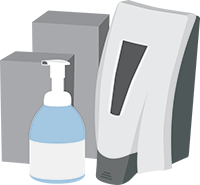 Symmetry® offers hand sanitizers and hand washes that people want to use. The Symmetry Hand Hygiene Program offers unique tools that can help educate employees and visitors about hand hygiene and promote proper hand hygiene practices. The Symmetry Behavior Modification System utilizes unique placards and signs that draw attention to hand hygiene opportunities, helping you create a culture of hand hygiene and reduce illness in your facility.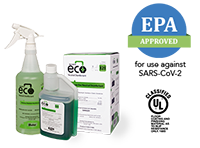 Establishing a consistent, effective cleaning and disinfecting program can reduce the spread of the flu and other germs in your facility. The Buckeye Eco® Proportioning Program has cleaners and disinfectants for all surface types. Several Eco disinfectants have also been approved by the EPA for use against SARS-CoV-2 (COVID-19).
For schools and universities, the Buckeye Honors® Custodial Training Program can provide an additional level of support during flu season. With training modules on proper cleaning and disinfecting procedures for classroom, hallways, restrooms, cafeterias, and more, Honors can ensure your custodial staff are trained and prepared during the 2022-23 flu season and beyond.
Contact your Buckeye representative for more information about how Buckeye products and programs can help you combat the flu this year.