Buckeye has always emphasized complete cleaning programs over individual products. With a complete program, maintenance staff receive all of the resources and training they need to keep facilities looking their best. Each Buckeye program is equipped with training materials that standardize cleaning procedures and promote human health and environmental safety.
Buckeye's in-person training is offered by market-specific representatives. These representatives receive specialized training and can expertly advise on maintenance issues from cleaning and disinfecting to floor care and hand hygiene. Each of Buckeye's maintenance programs also comes with tools and resources like posters, signs, and wall charts to assist staff with proper procedures and product identification.
To compliment in-person training, Buckeye offers market-specific training programs for schools, hospitals, long-term care facilities, retail facilities, correctional facilities, and gyms. These training programs include step-by-step instructional videos, detailed yet clearly presented procedure manuals, and easy-to-follow wall charts or flip charts.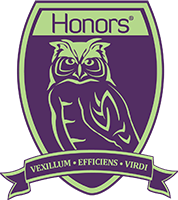 The Buckeye Honors® Custodial Training Program for schools and universities is the most advanced of Buckeye's training programs, providing 24/7 access to videos and training material at buckeyehonors.com. These videos and materials are accompanied by tests that asses knowledge of procedures. Administrators can then view reporting on team member test scores.
Honors provides additional resources like customizable PowerPoint presentations, training manuals, Safety Data Sheets (SDS), product literature, and wall charts. The website also includes a surveys feature, allowing admins to assess the current state of a school or university.
No matter the facility or maintenance needs, Buckeye has the resources and training materials necessary to produce excellent results. Contact your local representative for more information about Buckeye training programs.