Maintaining a clean environment is important for the health of those who enter your facility. It's even more important in kitchens and food service areas, where germs are likely to populate. A kitchen sink can be one the of the dirtiest places in any facility. That's why Buckeye's food service products promote a sanitary and contaminate-free environment.
Buckeye's food service products include Dysh™ Concentrated Liquid Detergent, FoodMaster™ Concentrate Heavy-Duty Cleaner Degreaser, and Liberate® Heavy-Duty Foaming Cleaner. Each product is designed to remove grease and stains from surfaces in food processing areas. From dish cleaning to stovetop cleaning, Buckeye offers food service cleaning products for kitchen appliances, dishes, food service areas, and more.
Properly disinfecting and sanitizing food contact surfaces is vital to the health of those visiting your facility. Kitchen and food-contact areas accumulate germs quicker than most areas in your facility. Because you prepare food in these areas, it is especially important to keep surfaces disinfected. To keep both food contact and non-food contact surfaces sanitary in any facility, use Sani-Q2™, a one-step disinfectant/sanitizer/fungicide/virucide/deodorizer.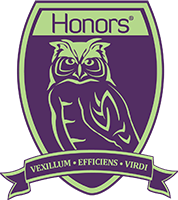 Making sure food service areas are properly cleaned and disinfected is equally as important as using the right products. For schools and universities looking to improve their maintenance program and create a healthy environment for students, Buckeye offers the Honors® Custodial Maintenance Program. The Honors program covers all aspects of cleaning, making maintenance procedures easy and rewarding. From food service cleaning to summer cleaning procedures, Honors presents easy-to-follow procedures that are researched and proven to increase efficiency.
Honors is an online program, available 24/7. It uses videos and other educational tools like PowerPoints and product literature to train staff in proper cleaning and maintenance procedures. Honors provides tests on each training video to ensure staff members are able to carry out the procedures outlined in each video. Supervisors can also view test scores for each staff member.
Buckeye's various training programs cover proper cleaning and maintenance procedures for any facility type. Learn more about cleaning in food service areas and other areas in your facility by contacting your local Buckeye representative.