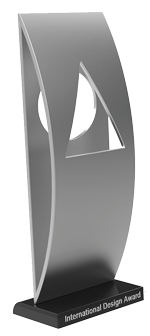 One of the many benefits of the Symmetry® Hand Hygiene Program is Symmetry dispensers. So what makes Symmetry dispensers so great? To start, the ergonomics of Symmetry dispensers combined with behavior modification placards and educational signs inspire hand hygiene, and won Symmetry an International Design Award.
Design your own Symmetry dispenser! Choose a color, add your logo, and include a custom message.
Symmetry dispensers are ADA compliant, available with keyed and hidden locking options, have oversized sight windows for visual product inspection, and may be customized with your logo and color. Also, sight windows, covers, and levers can be replaced without having to take dispensers down.
Symmetry dispensers are also adaptable for both liquid and foam hand hygiene products so one dispenser meets all needs. This allows facilities to switch between Symmetry liquid and foaming products if they choose.
Symmetry hand hygiene product bags are flexible and hermetically sealed to ensure no contamination. They have a 99% evacuation rate, and each bag comes with a new pump.
Download this PDF or visit www.symmetryhandhygiene.com to learn more about the features and benefits of Symmetry dispensers.